Head over to our Chicagoland Artist Directory Webpage to learn more about our featured Artist of the Month: Norma Roberston!
Directory:  https://chicagoaicc.com/native-artists-in-the-chicagoland-area/)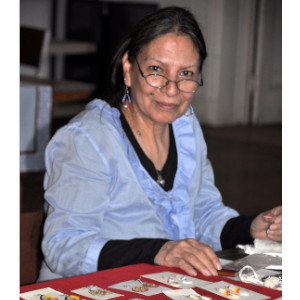 Han. Norma Robertson emaciyapi. I'm an enrolled member of the Sisseton-Wahpeton Oyate, Lake Traverse Reservation, Sisseton, South Dakota. Beading has been a gift to me from my Kunsi, which I have passed on to my daughters and others…Read more.
If you are a Native Artist, don't forget to sign up for the directory: click this link!