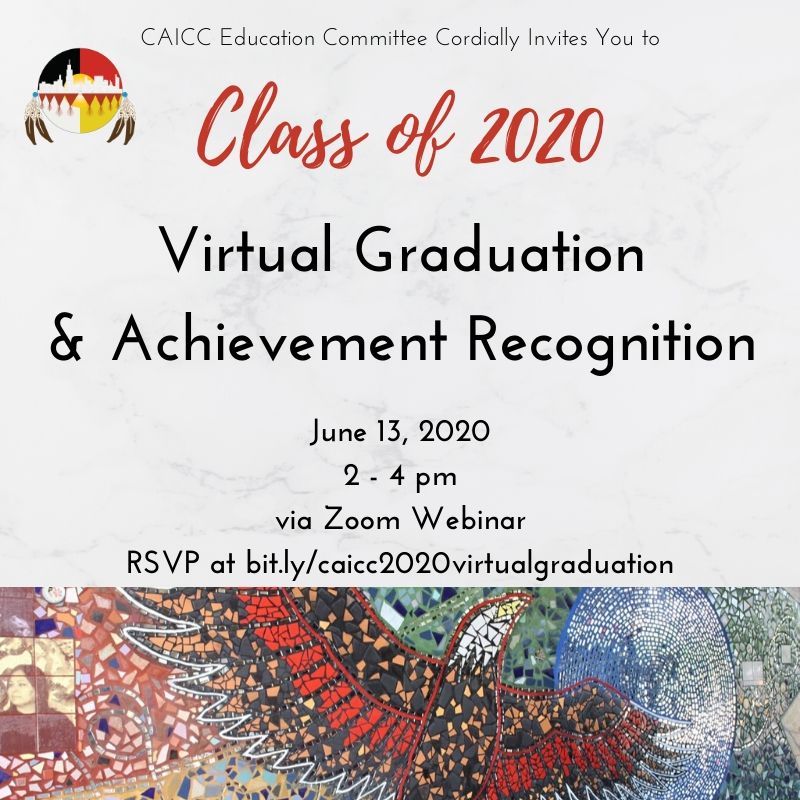 We are excited to announce a Class of 2020 Virtual Graduation & Achievement Recognition event! While it may not be physically possible to celebrate together, our local graduates should know just how proud the Chicagoland Indigenous community is of them and all their hard work. We look forward to honoring our local graduates with gifts and hopes of sparking encouragement, guidance, and gratitude to the beauty and brilliance of our Class of 2020 Native graduates.   
ALL GRADUATES PLEASE SIGN UP BY JUNE 8TH TO RECEIVE YOUR GIFT FROM US!
We'd also like to give special recognition to all local students' special achievements over the past school year for any of the following:
Apprenticeship/Internship Program participants
Honor Roll
Perfect Attendance
Spelling Bee Participants
Speech Contest Participants
Science Fair Participants
History Fair Participants
Art Fair Participants
Decathlon Team Members
Student Council Members
National Honor Society
Sports Team
Music/Theater
Any School Club/Team Participant
Milestone Achievement
Improvement in Grades or Test Scores
Any Other Special School Recognition 
Please be sure to register to attend this online event using this link https://bit.ly/caiccvirtualgraduation, in order to receive the Zoom webinar login information. We look forward to you joining us in this celebration!