[row] [col type="8″ class=""]

[/col] [col type="4″ class=""]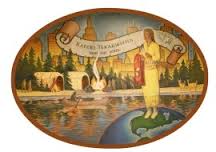 Mission: St. Kateri Center of Chicago is a ministry of the Archdiocese of Chicago serving a community of American Indian Catholics through faith formation and Native traditional prayer.
[/col] [/row] [row] [col type="4″ class=""]
Contact Info:
Address: 3938 N Leavitt Chicago, IL 60618 Phone: 733-509-2344 Website: www.katericenterchicago.org
Organization Type(s):
Spiritual/Religious [/col] [col type="4″ class=""]
Organization Documents:
Google Map[/col] [/row]
With over ten thousand Indigenous people distanced from their lands, tribes, clans, and families calling Chicago home (U.S. Census Bureau, 2013), pan-Indian organizations bring a sense of community to the diverse urban Indigenous population. Kateri first opened its doors in the Uptown neighborhood, known for its Indigenous community, on Chicago's north side as the Anawim Center in 1982. Since its beginning, Kateri has aimed to be a welcoming site for Indigenous people from diverse tribal aff iliations to join together and create a sense of kinship in an unfamiliar city environment. The Kateri community changed the organizations name from Anawim in 2010 to honor St. Kateri Tekakwitha as a symbol of recognition and respect for Indigenous people by the Catholic Church. Kateri now welcomes Chicago's Indigenous community from around the Chicago area to St. Benedict's parish campus with the aid of Chicago's Archdiocese and Sinsinawa Dominican sisters.
Kateri formally provides spiritual guidance for Indigenous Catholics, scholarships for Catholic education, Indigenous culture and heritage studies, and opportunities to continue ancestral wisdom and oral history.Acting as a meeting place for Chicago's urban Indigenous population, Kateri hosts: Sunday worship services, elder luncheons, American Indian Speakers Bureau guest speakers, prayer circles, powwows, and infonnal gatherings to uphold a sense of kinship for Indigenous community members separated from their tribal nations. More than the formal services recognized by the Archdiocese of Chicago and published on the Kateri website, Indigenous community members enjoy friendships, sharing of resources, preservation of customs and traditions, Indigenous languages, foods, ceremonies, traditional healings, music, dance, crafts, and a sense of belonging.
Apart from sponsored activities, Kateri staff and leaders participate in wider community activities and events to support Indigenous people and Indigenous causes in Chicagoland and beyond. Families share their needs and achievements, Kateri supports political rallies regarding Indigenous or other minority group causes, and community members regularly attend benefits of Kateri supported causes. Kateri also participates in cross-cultural experiences, such as sharing Indigenous cultures with non- Indigenous and visiting cultural centers in the Chicago area to become familiar with diverse cultural and religious practices. Kateri and its members serve and support people from all backgrounds and beliefs to uphold a strong sense of place in a city far away from home.