[row] [col type="8″ class=""]

[/col] [col type="4″ class=""]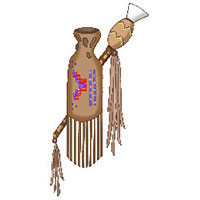 [/col] [/row] [row] [col type="4″ class=""]
Contact Information:

4081 N. Broadway Street
Chicago, Illinois 60613
Ph. 773.883.9100
Fax 773.883.0005
Email:
ahealthser@aol.com

Website: 
www.aihschgo.org

Facebook:
Find us on Facebook

Twitter: 
Find us on Twitter

Pinterest: 
Find us on Pintrest
[/col] [col type="4″ class=""]
Mission: 
The mission of the American Indian Health Service of Chicago, Inc. is dedicated to providing quality healthcare to the American Indian community and other underserved populations.
Vision Statement: American Indian Health Service of Chicago, Inc. will be the first choice for health service for the American Indian community and other underserved populations.t[/col] [col type="4″ class=""]List of Organization type(s): Health
[/col] [/row]
ABOUT:
History: The American Indian Health Service of Chicago, Inc. (AIHSC) was incorporated in the state of Illinois, city of Chicago in December 1974 and operates exclusively as a nonprofit charitable organization with IRS tax Exempt status 501(c)3. The organization is located on the north side of Chicago in the Uptown community.  AIHSC is the only clinic in the state of Illinois whose focus is on the health care of American Indians.
Core Values: Our core values are: Compassion, Integrity, Excellence, and Empowerment.  The Board of Directors believe that our core values begin with "leadership by example" and that the values established creates a balance between how work is done and the people doing the work. That these values are guides for making decisions, setting priorities and the directions we make leading into the future of expanded healthcare delivery for all people who may need our assistance.
Services Offered: AIHSC offers a wide array of services built on the concept of offering our patients a Medical Home.  Services and programming include:  Family Practice Clinic, Outpatient Mental Health and Substance Abuse Counseling Clinic, Nurse Case Management program , Community Health Prevention and Education program, Diabetes Self-Management program,  and a ACA Navigator program.
Impact: In 2013 AIHSC seen 633 patients with 2691 patient visits.   Offering quality care is at the forefront of everything we do, recently AIHSC ranked the highest in quality measures for Urban Indian programs in DHHS's Indian Health Service.  Our board and staff consistently meet challenges that the changing healthcare environment has brought to our door.  We implemented an Electronic Medical Records (EMR) System and Affordable Care Act Navigator services.  In the coming year will be expanding our medical record system to offer patients an on-line portal so that they can become more involved in managing their healthcare and become a more educated healthcare consumer.