[row] [col type="8″ class=""]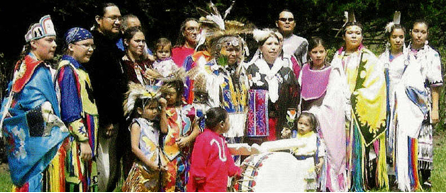 [/col][col type="4″ class=""]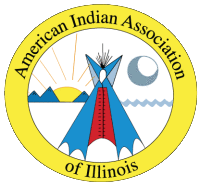 Mission: The American Indian Association of Illinois revolutionizes Indian education through the design and delivery of unique programs and culturally grounded community-based services, offering students of all ages access to knowledge, skills and cultural values for their individual development and the advancement of  all tribal communities.[/col] [/row] [row] [col type="4″ class=""]Contact Information: Address: 6554 N. Rockwell, Chicago, IL 60645 Website: Chicago-American-Indian-Edu.Org Telephone: 773.338.8320 or 773.550.9600 Facebook: https://www.facebook.com/AmericanIndianAssociationIllinois[/col] [col type="4″ class=""]Organization Type(s): Illinois Non-profit community organization, 501c3 tax exempt, American Indian controlled, urban Chicago based.[/col] [col type="4″ class=""]Organizational Docs: [/col][/row]
The American Indian Association of Illinois, is an urban based non-profit organization dedicated to transforming American Indian communities through developing and delivering American Indian education and advocacy as an experience founded in Native American culture, language, and history, fused with traditional knowledge and tribal values, designed as a model to enhance all urban/off reservation Native communities. Programs include the Medicine Shield Indian School and University Support Program, the Chicago American Indian Museum and Black Hawk Dance Troupe, and the Urban American Indian Institute.
The Medicine Shield Indian School is home to the Medicine Shield University program which serves as a resource for the over 100,0000 American Indian people from over 500 different tribes, who reside in Illinois. AIAI partners with universities such as Eastern Illinois University, Northeastern Illinois University, the University of Illinois-Chicago, the University of Illinois Champaign/Urbana, and many others.  Students are assisted with earning a BA or graduate degree, or learning career enhancement skills through this program located at AIAI. Medicine Shield Indian School also provides after school and weekend tutoring for CPS children and youth through its Native Scholars program. It is currently the largest tutoring program in Chicago for the over 1,000 American Indian CPS students. GED and literacy tutoring are also provided to out of school youth and their parents. Native language instruction is a regular activity, as is the teaching of American Indian history, arts and cultures.
The Chicago American Indian Museum is the only American Indian museum in Chicago, It seeks to educate the general public about the incredible achievements of American Indian tribes, organizations, and individuals in Chicago and Illinois history. It houses a Chicago focused American Indian Artist's Registry and Speakers Bureau, providing local educators, speakers, artists, musicians, and dancers to public schools and other institutions. The  yearly Tribal Wood  Chicago American Indian film festival in partnership with the Chicago City Colleges,  extends the many ways the CAIM serves Chicago. In addition, the CAIM stores the NAES American Indian College library, archives and photo collection open to the public through the University of Chicago. Tribal elders are the foundation of knowledge experts for the CAIM. They provide teaching, mentoring, research, and oral history at the CAIM and throughout Illinois through their participation in the museum's offerings and performances with the 30 year old 25 member Black Hawk Dance Troupe and 10 year old Been Na Un Dennah – Song of the Wind traditional drum group. Over three thousand people are able to experience Native culture every year through the programs of the CAIM.
The American Indian Urban Institute grew out of AIAI's passion to secure education and development for the urban and off reservation Native majority-78% of all American Indians. The American Indian Urban Institute (AIUI) was established to encourage research, education, advocacy and development relative to the many issues facing urban American Indian people today. While thousands of American Indian people from over 150 tribes have called Chicago home and a place to work, raise children, worship, and attend school, life for those families has not been easy. Little is known about the struggles they face, the hardships they endure, and the survival and triumphs they have secured. Public education, higher education, early childhood education, public health, American Indian health services, employment and employment assistance, housing, discrimination, civil rights, economic development, media relations, leadership, mental health, social services, elder services, transportation, dental care, legal services, police brutality, juvenile justice, child abuse, substance abuse, family violence — these are some of the areas that need research, education, advocacy and development within urban native communities. The National Native Center for Urban Education is also housed at the AIUI. Urban American Indian Health education, direct service and referral are some of the most important urban issues Indian people face today. Through partnerships with the American Indian Health Services of Chicago and the Chicago Health and Hospital System Board, AIAI is able to support these issues at local and national levels.
At AIAI we embrace the values of the Ojibwe Seven Grandfathers-Wisdom-Love-Respect-Bravery-Honesty/Honor-Humility-Truth.