[row] [col type="4″ class=""]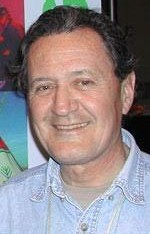 [/col] [col type="4″ class=""]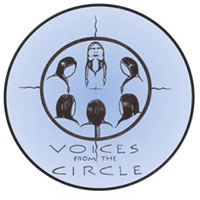 [/col] [col type="4″ class=""] WLUW-FM 88.7
Chicago Sound Alliance @
www.WLUW.org
Native Voice One – Native American Radio Network @
www.nv1.org
[/col] [/row] [row] [col type="4″ class=""]
Contact:
Voices From The Circle, c/o WLUW-FM Music Dept.
820 N. Michigan Ave.
Chicago, IL 60611
E-mail:
urbaneagles@att.net
[/col] [col type="4″ class=""]
Mission:
Working to end stereotypical characterization and keeping cultural diversity alive through First Voice presentation of traditional and contemporary spoken and musical broadcasting.[/col] [col type="4″ class=""]
Organizational Type(s):
Media and Communications
[/col] [/row]
ABOUT:
Jim De Nomie, Host/Producer; Barbara Jersey, Co-producer
Jim De Nomie, Bad River Chippewa, is host and producer of Voices From The Circle, radio and webcast media of traditional and contemporary Native artistry through music, storytelling, interviews, and events information. Voices From The Circle is produced at the WLUW-FM 88.7 Loyola University of Chicago Water tower campus studios and broadcasts daily on Native Voice One; The Native American Radio Service network now heard in 33 states on 125 affiliated stations throughout America, and online 24/7 at www.nv1.org.
The radio show acts as a vehicle through which to highlight the artistry and cultural ways of the Western Great Lakes, Eastern Woodlands and Canada's First Nations Indigenous Peoples.
This effort encompasses traditional Tribal paradigms as well as contemporary expressions of culture through music, oral tradition and news & information, serving as a distinct way to eliminate stereotypical concepts often held by those from the non-Native community. "Voices" acts as a touchstone for urban Tribal citizens who may have become disenfranchised from their respective communities via network broadcasting which originates from Chicago, Illinois home to the oldest urban Indian center in America.
In addition to the wide variety of Native music, creative ways to accomplish this paradigm have come through over 150 interviews with contemporary Native people ranging from Tribal leadership, community activists, and the head of the Smithsonian's National Museum of the American Indian, as well as non-Indian luminaries such as Bobby Kennedy, Jr. concerning his environmentally friendly River Keeper Program.
Special events participation also take an important part in the program's efforts such as the Indian Summer Music Awards, The Native American Music Awards, on site cultural presentations at reservations across America and a year-long airing of lessons in conversational Ojibwa.
The show's producers regularly participate in national and regional Native events such as Milwaukee's Indian Summer Festival (America's largest Native cultural festival) and the American Indian Center of Chicago's Annual Powwow in on-going efforts to increase listening audiences and advance interests and attitudes about issues of importance to them and their tribal people.
Voices From The Circle has been creating non-stereotypical awareness by broadcasting indigenous Native experiences and expression for nearly twenty years and is a recipient of the National Federation of Community Broadcasters "Silver Reel Award" for Excellence in Broadcasting.