Featured Artist of the Month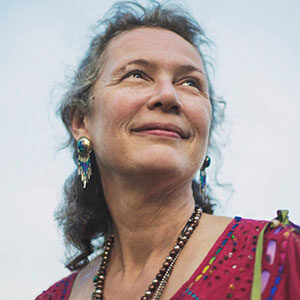 Sharon Hoogstraten
A member of the Citizen Potawatomi Nation and professional photographer, Sharon Hoogstraten has spent a decade creating formal portraits of fellow Potawatomis. This legacy project spans all nine Potawatomi Nations and is our gift to the future seven generations. Focusing on both the traditional and contemporary aspects of regalia, it is also a declaration of continued existence. WE ARE STILL HERE! Her nearly life-sized portraits have been widely exhibited and collected. A book, Dancing for Our Tribe: Potawatomi Tradition in the New Millennium is scheduled for 2021 publication. She lives in Chicago/Shikaakwa, homeland of her ancestors.
Sharon's Website
Native Artist Directory
The Chicagoland Native American Artists Project will enhance, promote, and nurture the creative and economic development of Native artists. This online directory highlights the diverse arts and crafts of the local Native community and offers opportunities to artists for greater exposure and recognition. If you are a Native artist and would like to join this list, please fill out the CAICC Artists Directory Application Form.
Artists by Specialty