Fund-raising Capacity Building Clinic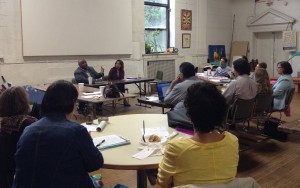 Due to the consistent low level of philanthropic resources provided to Native American community improvement efforts, the Chicago American Indian Community Collaborative (CAICC) established the Fundraising Capacity Building Clinic to increase financial support to its member organizations and programs, and to other Native American organizations in the Chicago area that are committed to improving conditions for Native peoples. The Clinic will pursue this goal in 2015 by increasing the fundraising capacity of these organizations through the following services.
 Services
Consultation. Through an open application process, five organizations were chosen to receive intensive consultation services that include: an organizational assessment on fundraising capacity; development of a Fundraising Improvement Plan; onsite consultations in fundraising; a year-long subscription to the Foundation Center's Foundation Directory Online; access to fundraising workshops; and up to $3,000 to secure additional resource consultants to address special fundraising and management related needs.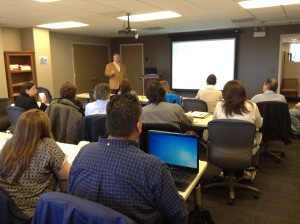 Fundraising Workshops. Monthly workshops are being conducted that focus on specific approaches to raising money from various sources, as well as in management and operational areas that have a direct bearing on fundraising ability. These workshops are open to all CAICC organizations for participation, including the 5 receiving intensive consultation services. These workshops are conducted at various Native organizations serving the community.
For additional information contact:
the Clinic's Lead Consultant Noah Temaner Jenkins
at noah@temaner.net.
Grant support from The Chicago Community Trust made this project possible.
_______________________
Funding Data Report Released
Τhe Chicago American Indian Community Collaborative (CAICC) is pleased to share its new research report titled Baseline Funding Data – Report #2 Fiscal Years 2013 & 2014. Completed by Louis Delgado, this report builds on the baseline data collected last year and examines the level of funding from foundations, corporations, and government to seven Chicago-area Native American organizations during a two-year period (2013 and 2014). We are pleased to report that funding has increased during this period as follows: a 19.9% increase in funding from foundations; 15.1% increase from corporations; and a 14.2% increase from the government. The research also began to look at funding from individuals and tribes for the first time. Although funding has increased, it has been uneven, with some organizations experiencing increases while others have had decreases or stayed the same. Overall, the research results help confirm that targeted training and assistance can make a difference. As you may know, CAICC began providing fundraising training on a limited basis in the spring of 2014, so it's plausible that some of the increase can be attributed to its early work in this area. Also, CAICC conducted a funders briefing in October which could have had some effect as well. Currently, CAICC is conducting a Fundraising Capacity Building Clinic to increase fundraising effectiveness in its member organizations, and it will continue to track future changes in funding in order to identify patterns of support. A copy of the report can be found here.
If you have any questions about the report or its findings, feel free to contact Noah Temaner Jenkins at noah@temaner.net.