[row]
[col type="8″ class=""]CALIFORNIA INDIAN MANPOWER CONSORTIUM


[/col]
[col type="4″ class=""]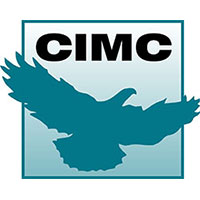 [/col]
[/row]
[row]
[col type="4″ class=""]
CONTACT INFO:
Address: 1945 W Wilson Ave, Suite 3000
Chicago, IL 60640
Phone: 773-271-2413
800 463-5747
800 748- 5259 TTY
Fax: 773-271-3729
Facebook: https://www.facebook.com/cimccbo?fref=ts
Twitter: https://twitter.com/CIMCCBO[/col]
[col type="4″ class=""]Mission:
The primary purpose of the Consortium is to offer training, employment, and other activities designed to meet the employment and training needs of the client population.[/col]
[col type="4″ class=""]Organization Type(s):
Employment
ORGANIZATIONAL DOCS:
CIMC one pager
MAP
[/col]
[/row]
CHICAGO BASED OPERATIONS:
For Native American Communities:
Census Data Services
Training and Technical Assistance
Tribal Business Services
Convention/Conference Services
Tribal Business Export Development
For Employers:
Job Placement
No Fee Recruitment
No Fee Screening
No Fee Referrals
On-the-Job Training Placement
For Native American Job-Seekers:
Core and Intensive Services
Career Assessment
Career Services
Job Training and Referral
Small Business and Entrepreneurship Training
Support Services
Other purposes of the Consortium are:
to promote community self-help programs and provide direct services to assist the eligible American Indian population to become economically self-sufficient and to alleviate poverty in the rural, reservation, and urban areas throughout our service area, which includes Illinois and Clinton, Muscatine and Scott Counties in Iowa, and a large part of California.
to provide professional economic development services to assist American Indian tribes and organizations in developing funding strategies and public-private partnerships that will lead to greater economic vitality.
to promote and provide programs and activities designed to improve the educational attainment levels of Native American youth and adults.