Seventh Annual Urban Native Education Conference:
Making Way for the Next Seven Generations
Overview
The Chicago American Indian Community Collaborative (CAICC) is pleased to announce the 7th Annual Urban Native Education Conference on April 14-15, 2023. We are excited to host this year's conference back at the Illinois Holocaust Museum and Education Center (9603 Woods Drive in Skokie, Illinois). This event is free and open to the public.
Our conference theme this year is Making Way for the Next Seven Generations. The seven generations is a concept and value held by the Haudenosaunee Confederacy among many other native nations around the world that asks us to take into consideration the impact that our decisions, actions, words, have on the next seven generations that have yet to arrive. This concept pushes us to be deliberate and intentional in our decision-making and focused on long-term, future-oriented, sustainable solutions versus decisions that will only benefit the short-term. The concept of seven generations also takes into consideration the seven generations that were here before us, and to honor the dreams and wishes that our ancestors seven generations before made for us. This means that every generation is the seventh generation and so now is the time to live what your ancestors hoped for you.
Read More
2023 marks a special occasion for our conference. It will be the seventh annual conference being hosted by the CAICC Education Committee. We're proud of all the work that has gone into hosting these conferences, keeping them free to participants, engaging content, opportunities to connect and network, availability of child care and, of course, many giveaways. We are excited for the next 7 years to come. At this time, we would like to recognize that the status of the Indian Child Welfare Act is also under threat of being overturned. The ICWA Act, which was enacted in 1978, was enacted to provide protection for Native American children who were being disproportionately placed into non-Native homes for adoption. Paramount matters, like these, that affect our future generations are the reason why our conference theme this year is so important.
This conference will facilitate the exchange of strategies, tools, and research for Native American education in urban communities. Interactive workshops will be offered on various educational issues, broadly construed, tackling the theme of Making Way for the Next Seven Generations.
We invite Native American and Indigenous community leaders, knowledge keepers and scholars, students, educators, youth, administrators, helpers and staff of educational programs, organizations and institutions, from Chicago-land (Checagou) and beyond, to present at this year's 7th Annual Urban Native Education Conference.
The mission of the CAICC Education Committee is to provide, advocate and support an inter-tribal urban system of education, through networks of Native American Programs and other providers to increase academic and career success for multi-generations that recognizes formal education and tribal cultures/traditions.
Schedule
Schedule Overview:
Friday, April 14th: Social Networking Event, 6:00 PM
Prairie Grass Cafe, 601 Skokie Blvd, Northbrook, IL 60062
Saturday April 15th: Conference Keynote and Breakout Sessions, 12:00 PM – 5:00 PM
Illinois Holocaust Museum and Education Center, 9603 Woods Drive, Skokie, IL 60077
Schedule:
11:00 AM Conference Registration and Check-in
12:00 PM Opening and Lunch
1:00 PM Breakout Session 1
2:15 PM Breakout Session 2
3:30 PM Keynote
4:30 PM Closing
Breakout Session 1 - Saturday, April 15, 1:00 pm - 2:00 pm
Language and Culture at the Indian Community School in WI
Thunderbird Room, Classroom A
Isabel St. Arnold (Keweenaw Bay Ojibwe), Lori Klein (Oneida)
Indian Community School in Franklin, WI has been working to support urban Native students with language and cultural revitalization of Ojibwe, Oneida, Menominee, and Ho-Chunk for over 50 years. This talk will review the history of Indian Community School, what has changed within our language and culture department over the years, and the challenges we face as we continue to work towards making way for the next seven generations.
Responsible Remembering and making Repair in a Christian Institution of Higher Ed
Maple Room, Classroom B
Stephanie Perdew (Cherokee), Dr. Timothy Eberhart, Jessica Hopkins (Choctaw), Grant Showalter-Swanson
Responsible Remembering and Making Repair: a conversation with Garrett Seminary's Indigenous Study Committee. This session will engage participants in conversation with professors and students (Native and non-native) of Garrett Seminary in Evanston who are serving on a committee appointed by the seminary president to investigate the seminary's past relative to Native people and land; review curricula toward decolonization; better serve the seminary's Native students and alumni; and propose avenues for repentance and repair. This is a look at how one Christian institution of higher education is working to confront the legacies of colonial Christianity, do the work of institutional introspection and responsible remembering, and move toward reparative action for the sake of the seventh generation.
Indigenous Chicago: Making the Invisible Visible in K-12 Illinois Social Studies
Lake Michigan Room, Main Hall
Meredith McCoy (Turtle Mountain Ojibwe descent), Rose Miron, Jennifer Michals(Ojibwe, Kickapoo, Potawatomi)
This presentation introduces the Indigenous Chicago Project's curriculum, which uses materials from the Newberry Library to make the histories of Native Chicago visible to K-12 students and their teachers. We will go over the history, process, and goals of the project; share results from our community survey; and ask attendees for feedback about the process, content, format, and distribution of the curriculum.
Breakout Session 2 - Saturday, April 15, 2:15 pm - 3:15 pm
Native (Self) Representation from social media to reservation dogs
Thunderbird Room, Classroom A
Shannon Epplett (Sault Ste. Marie Tribe of Chippewa)
Native Americans are nearly invisible in higher education in Illinois, but the popularity of "Reservation Dogs" offers a way to center Native America in the present by using the arts and humanities to teach what anthropology and history cannot: how it feels to be Native in the present. This is a case study of efforts at Illinois State University to increase Native representation while decolonizing the curriculum by leveraging student interest and engagement in pop culture and new media.
Can Elderly play a role in the restoration of our communities?
Maple Room, Classroom B
Pamela Silas (Menominee, Oneida)
How have Indigenous elders impacted your life? Would you like to figure out how you can connect with elders and benefit from their life experiences and knowledge? In this session, focused on young people, we'll explore the role that elders play in the survival of our Native communities and ways that you can make that powerful connection between young and old strong once again.
Making an Impact! Using research and data to contribute to change making
Lake Michigan Room, Main Hall
Katherine Castillo, Dr. Megan Bang (Ojibwe), Dr. Kimberly Suiseeya, Jordan Gurneau (Ojibwe)
This session is for individuals or organizations that are interested in learning how research and data can help shape decision making in order to build powerful mission driven impacts. Using Indigenous research methods and data for programs/projects that are relevant to the community can help shape sustainable projects that will build strong partnerships and lasting change. CNAIR will highlight a few research projects that are addressing needs shaped by engaging tribal partners. Participants will think about how they can use Indigenous research methods and data to communicate their own work/projects/partnerships to engage the community increasing their mission impact.
Keynote - Saturday, April 15, 3:30 pm - 4:30 pm
Indigenous STEAM Across Contexts
Lake Michigan Room, Main Hall
Nikki McDaid-Barry (Shoshone-Bannock), Dr. Megan Bang (Ojibwe), Anna Lees (Odawa), Forrest Bruce (Ojibwe), Filiberto Barajas-Lopez, Felicia Peters (Menominee, Santo Domingo Pueblo)
We will explore the possibilities that open up when Indigenous community members and organizations come together to co-design and implement learning environments for our youth and families. We will share our seasonal approach to providing STEAM programming rooted in Indigenous knowledge systems in three communities: Chicago, the Tulalip Tribes, and the Little Traverse Bay Bands of Odawa. We will also share future directions and how to begin the co-design process in your own community.
Filiberto Barajas-Lopez, Purepecha
Registration
It is free to register for this event. This is open to all ages, we have partnered with Title VI American Indian Education Program to provide a children's room for kids ages 5-12 years old. Free admission to the Illinois Holocaust Museum is also included with conference registration.
Vendors
Call for Vendors! Want to have an information booth or set up as a vendor?
Gain valuable exposure for your brand and help us ensure the success of our 7th Annual Urban Native Education Conference by becoming a sponsor!
Want to build valuable connections with Indigenous and Indigenous-serving educators, youth, elders, community members, and organizations and reinforce your commitment to advancing urban Native communities? Become a sponsor for the seventh annual conference! We appreciate your support and participation more than ever to ensure a highly valuable and successful conference experience for all.
We rely on our volunteers, sponsors and fundraising to make all that we do possible. A huge thank you to the following sponsors for making this year's conference possible. With your support and participation, we are able to create a hybrid learning opportunity to increase awareness of urban Native American educational issues, share ideas and knowledge, create community and support the mission of the CAICC Education Committee. We appreciate your ongoing, generous support!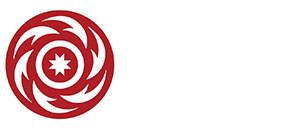 American Indian Center Incorporated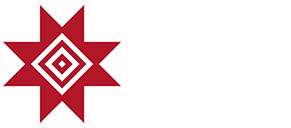 Chicago Public School American Indian Education Program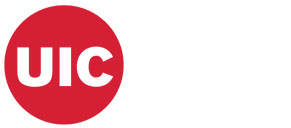 Native American Support Program, the University of Illinois at Chicago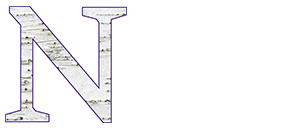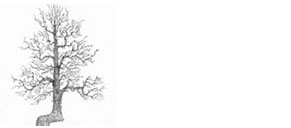 Native American Chamber of Commerce of Illinois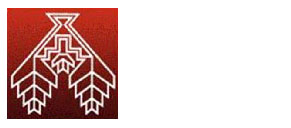 Mitchell Museum of the American Indian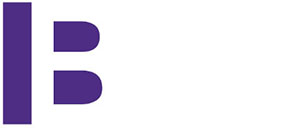 Northwestern University - The Block Museum of Art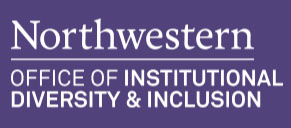 Northwestern University - Office of Institutional Diversity and Inclusion