Mission
To nurture and promote creative and economic development of Native arts and culture in the Chicago area by gathering and sharing relevant information, providing and publicizing events.
Projects in Progress
Artists Resource Directory: Artists, presenters, business owners submit your application to be included in our resource directory.
Join our work
You can make these programs a success. Contact A&C Committee Co-Chairs Jane Stevens or Dorene Wiese for meeting details.
Chicago Artist Support Programs
Organizations & Community Members on A&C Committee: We average 12 community and organization members attending each monthly meeting and have a large mailing list to keep community members informed of our monthly meeting progress.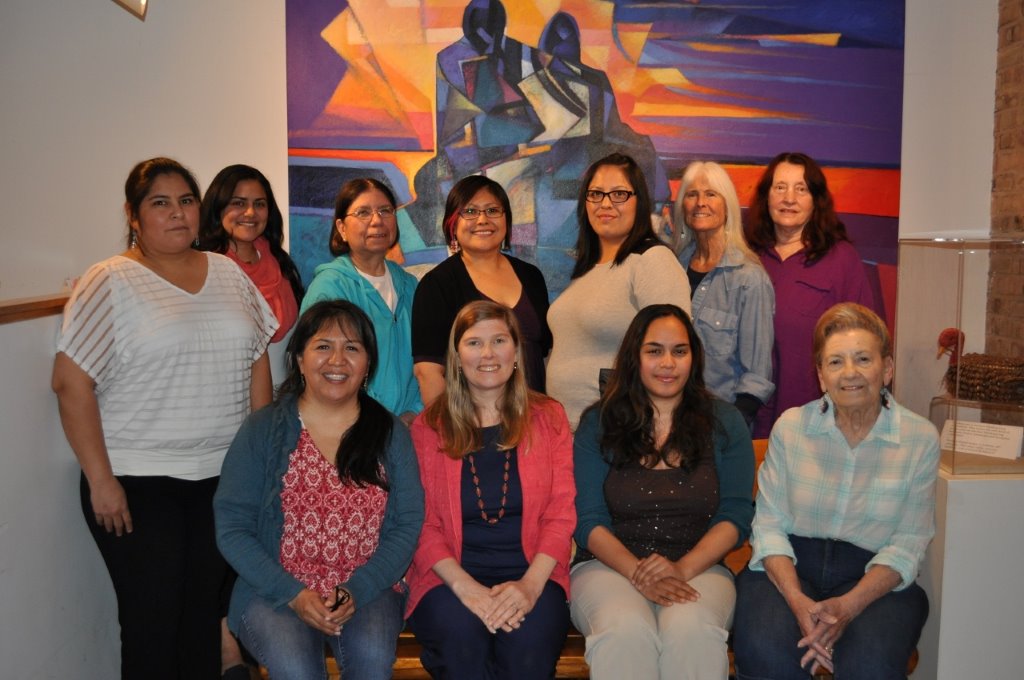 Meeting Times
CAICC Arts and Culture Committee now meets on the second Tuesday of the month at the American Indian Association Illionois, 1650 W Foster Ave, Chicago, IL 60640, USA
Our Impact
"The biggest change is that people & organizations are more supportive of each other due to better communication; now (we are) able to put "our aces in the places …"
~ Janie Pochel
Accomplishments
Community Cultural Calendar: Starting with our one-page monthly calendar summaries, we are now able to list all community cultural events on our website. By incorporating all of the events of Chicago's Native organizations, you can find all Chicago's Native events in one place. Contact us to post your events or receive a one-page flyer to distribute and post ."An important advantage of A&C Committee is that it offers the opportunity to get the word out on community activities … people are interested in Arts and Culture." ~ Dorene Wiese
Initiated Native Foods Menu during Native American Heritage Month at the Field Museum's Bistro: "The Field Museum Native Menu project was a first for the museum … to incorporate the Native American menu into an overall Field Museum schedule vs. incorporating the new menu as part of a particular event or exhibition." Louis Delgado
Launched this website in 2015!
Members Involved
American Indian Association of Illinois
American Indian Center
Field Museum
Illinois State Museum
Mitchell Museum of the American Indian
Newberry Library, D'Arcy McNickle Center for American Indian and Indigenous Studies
Trickster Cultural Center
The University of Illinois at Chicago, Native American Support Program
University of Chicago