Mission
The mission of the CAICC Education Committee is to provide, advocate and support an inter-tribal urban system of education, through networks of Native American Programs and other providers to increase academic and career success for multi-generations that recognizes formal education and tribal cultures/traditions.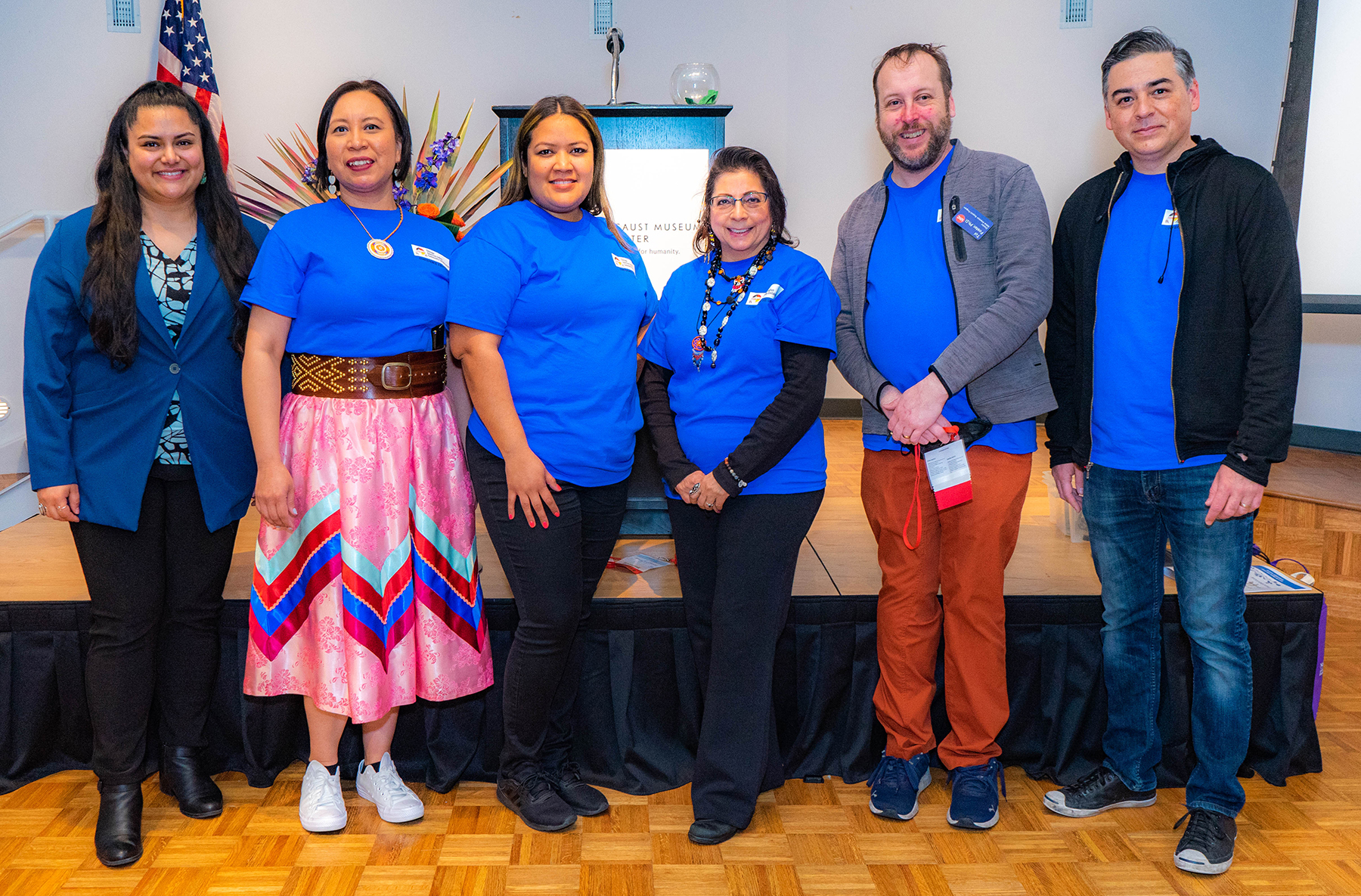 Meeting Times
The CAICC Urban Education Working Group meets every 3rd Thursday of the month, from 10:00am – 12:00pm. All meetings are hybrid, locations rotate between participating organizations.
Accomplishments
Hosted 1st Virtual Graduation to recognize and honor all local 2020 Native graduate students from PreK thru Collegiate and beyond. Also celebrated local students' achievements in light of COVID-19
Hosted 5th annual Urban Native Education Virtual Conference. Due to COVID-19, the conference moved online. This year's theme was Living Our Values Towards Health & Healing, featuring keynote Cheyenne Kippenberger. View recordings of all workshop sessions HERE. Also, you can still view the 2020 Conference videos from the theme Indigenous Futures 2020: Connecting Our Histories Present and Beyond that featured keynote speakers Santiago X and Frank Waln HERE.
Hosted 3 annual Urban Native Education Conferences. See photos from 2019 Conference: Nurturing Our Knowledge Keepers
Established Committee Facebook Page in 2019: https://www.facebook.com/UNEWG/
Developed research and outreach strategies to pursue passing federal and state policies to fund urban American Indian education programs. These discussions began with the Mayor's office in FY'15.
Established a new Chicago-based education committee and built a shared education vision for Chicago.
Expanded communication between all education programs and services through the increased writing of articles, flyers, social media announcements, and other communication. This included the publishing of a monthly calendar of community events by CPS's American Indian Education Program and the development and updating of a Facebook group page by AIAI and the contribution of information and design ideas for the CAICC website.
A new expanded youth focus was established in FY'15, with CPS American Indian Education Program, American Indian Association of Illinois, St. Kateri Center of Chicago, and community youth groups such as Chi-Nations and Native Scholars working to increase their outreach and programming to serve more youth.  This culminated in a three day Chicago Youth Summit on April 6-8, 2015, held at CPS American Indian Education Program with speakers from over seven different organizations and universities.
A new oral history program began in collaboration with the Northwestern University, Journalism department, which will add transcripts and videos to the traditional knowledge base of Chicago.
Organization/Programs Involved
The CAICC Education Committee is made up of American Indian educators, parents, and students who represent educational organizations and programs at all levels serving American Indian people in the Chicago area. All members of the community are invited to attend monthly educational meetings and become involved in the extensive assortment of programs and services available through this network of educational providers.
American Indian Center of Chicago
American Indian Association
Chicago Public Schools American Indian Education Program
D'Arcy McNickle Center for Native American and Indigenous Studies, Newberry Library
Field Museum
Native American House, University of Illinois, Urbana-Champaign
Native American Support Program, University of Illinois, Chicago
Northwestern University
Mitchell Museum of the American Indian
St. Kateri Center
Visionary Ventures