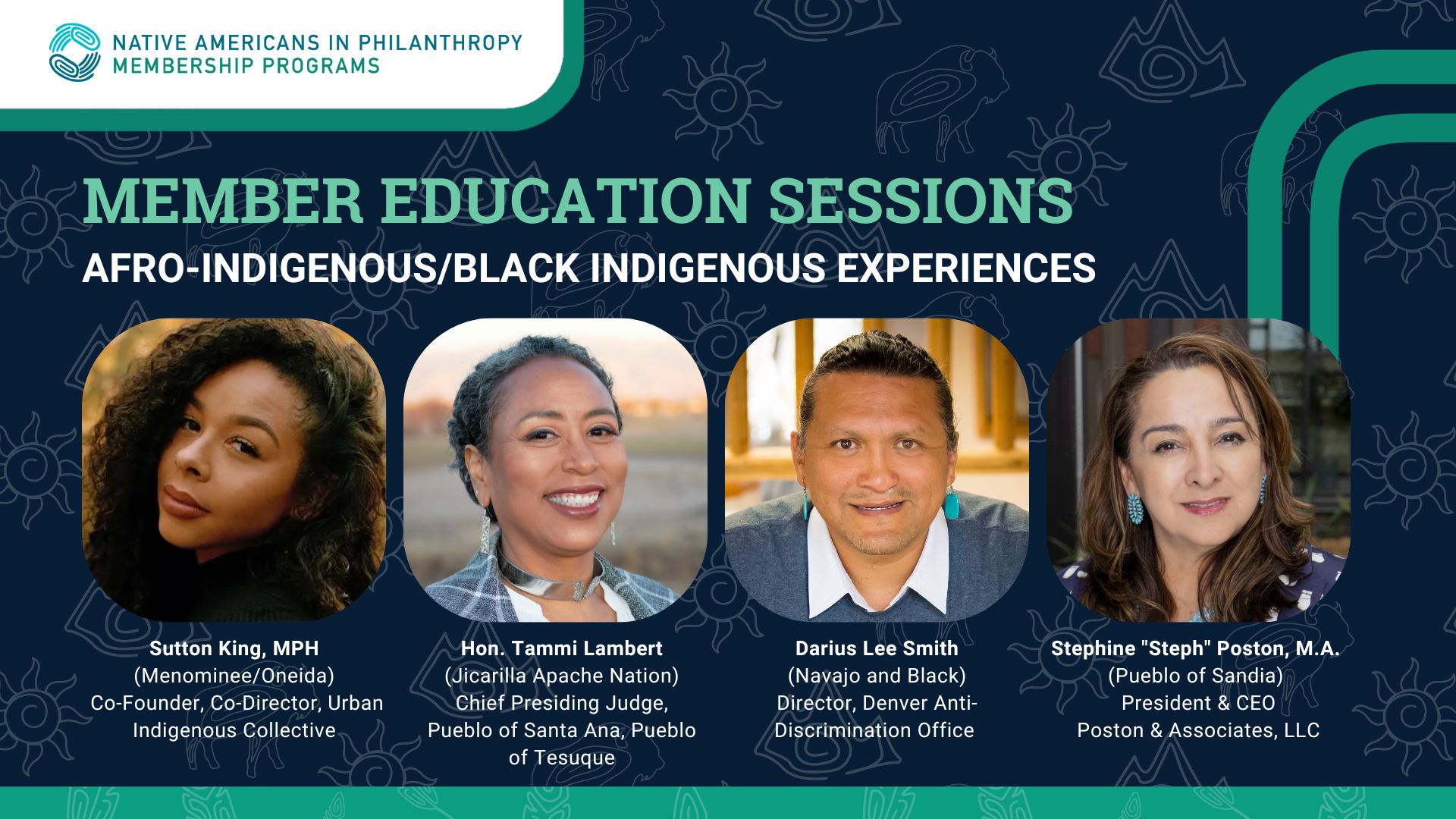 Afro-Indigenous/Black Indigenous Experiences | Member Education Sessions
On February 23, at 10:00 am (PT) / 11:00 am (MT) / 12:00 pm (CT) / 1:00 pm (ET), join our moderator, Stephine "Steph" Poston (Pueblo of Sandia), and philanthropic changemakers, Sutton King (Menominee/Oneida), the Hon. Tammi Lambert (Jicarilla Apache Nation), and Darius Lee Smith (Navajo and Black) as they share their personal experiences and discuss how philanthropy can better understand and support the issues facing our Black and Afro-Indigenous relatives.
Register here: https://nativephilanthropy.org/event/member-education-sessions-afroindigenous-black-indigenous-experiences/
Recent Comments
No comments to show.