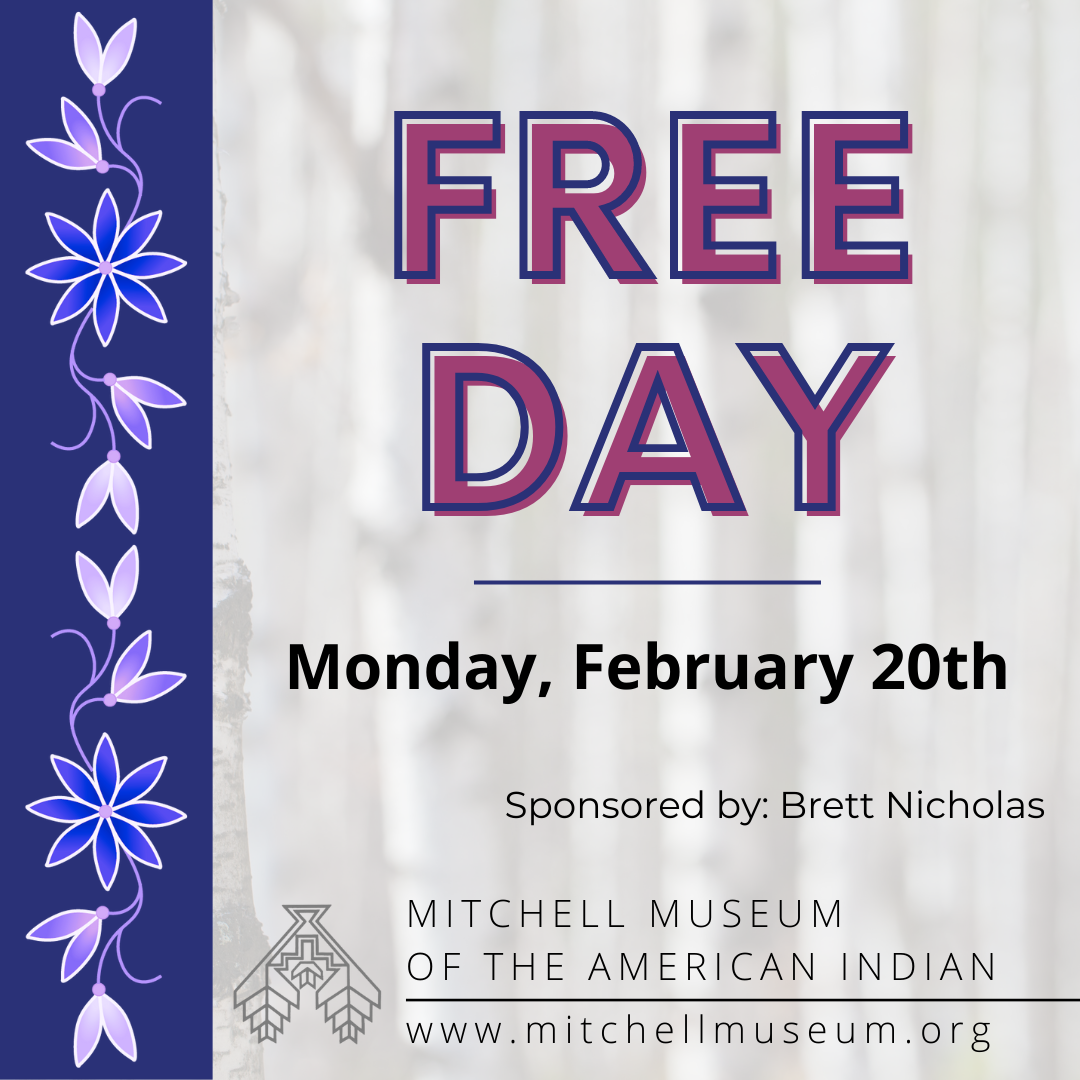 Free Day at the Mitchell Museum of the American Indian
We are so excited to bring back Free Museum days!
For the first time since 2020, we welcome you to visit us with Free Admission on Monday, February 20, 2023, from 10:00 a.m. to 5:00 p.m.
Thank you to Brett Nicholas for sponsoring our 1st free day of 2023!
For more information about this program, please contact: [email protected]
Recent Comments
No comments to show.