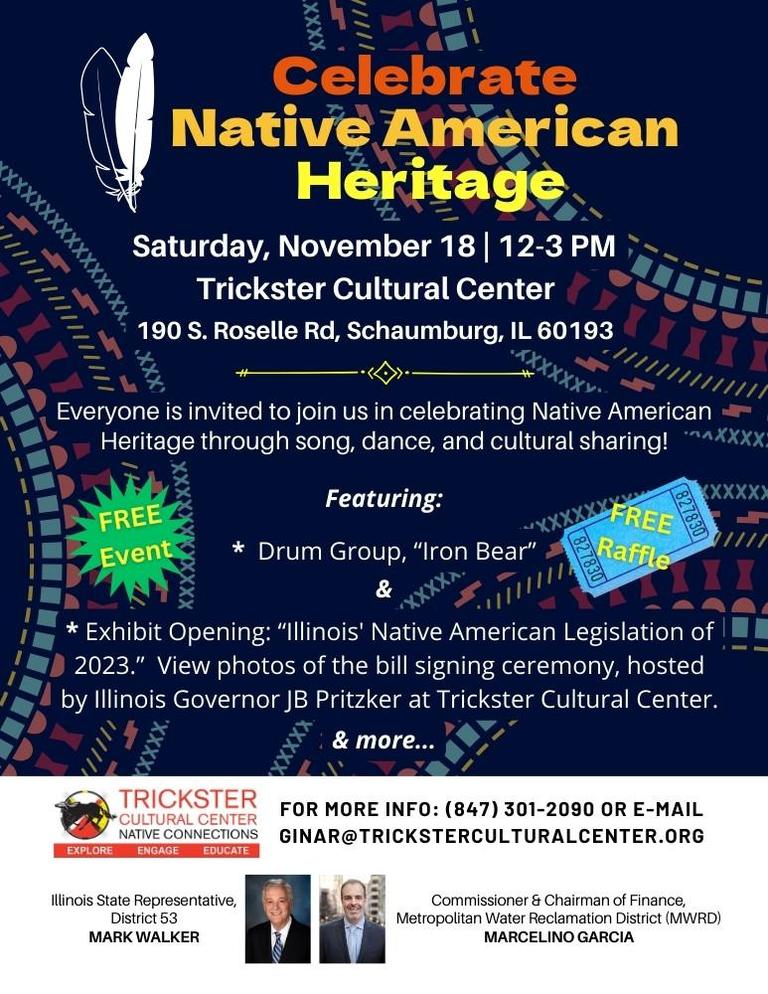 Celebrate Native American Heritage
Everyone is invited to join us in celebrating Native American Heritage through song, dance, and cultural sharing!
– Featuring Drum Group, Iron Bear
– Exhibit Opening of "Illinois' Native American Legislation of 2023." View photos of the bill signing ceremony, hosted by Illinois Governor JB Pritzker at Trickster Cultural Center.
More information here: https://tockify.com/tricksterculturalcenter/detail/337/1700330400000
Recent Comments
No comments to show.