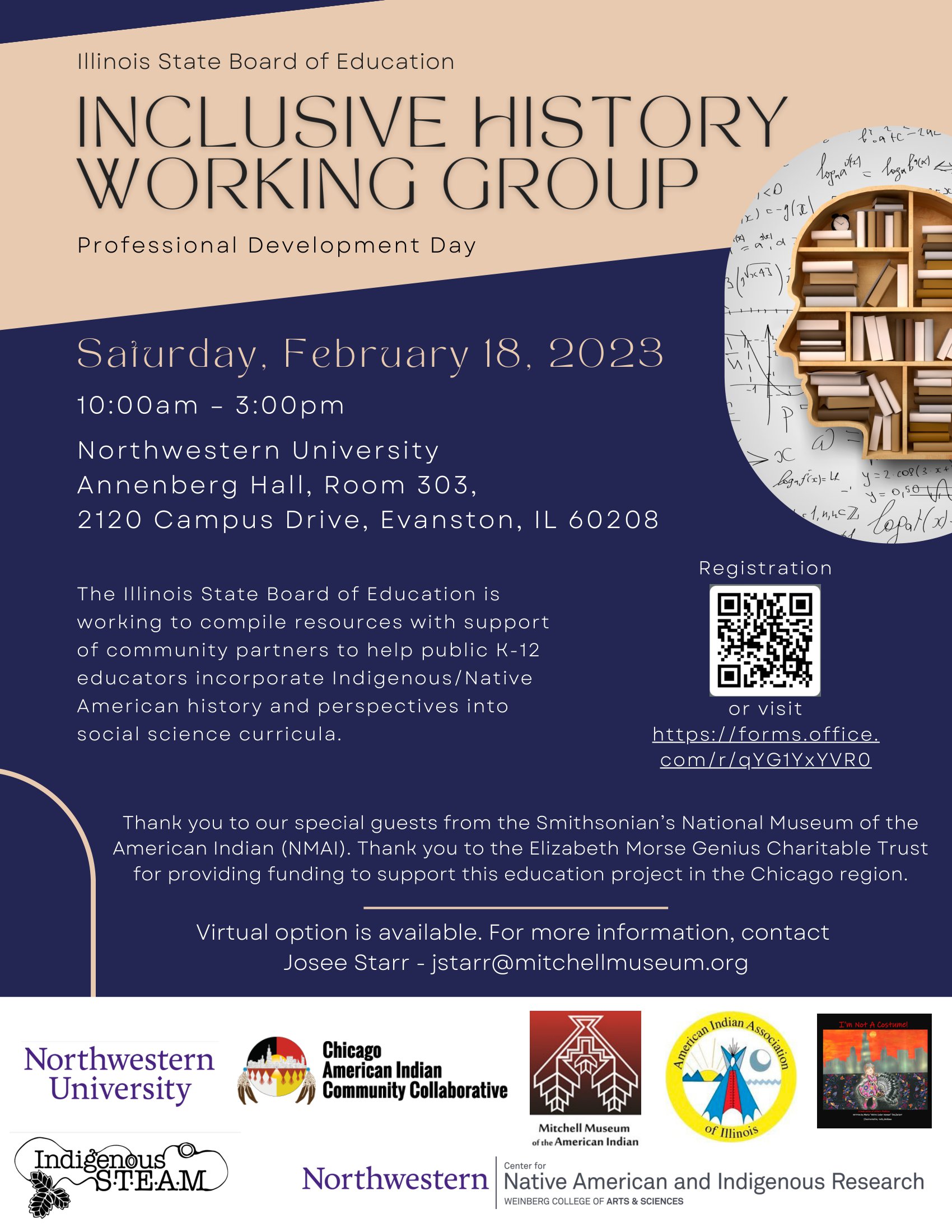 ISBE Inclusive History Working Group
We are inviting you to join our ISBE Inclusive History working group first in-person working day on Saturday, February 18, 2023, flyer attached. The Illinois State Board of Education is working to compile resources with support of community partners to help public K-12 educators incorporate Indigenous/Native American history and perspectives into social science curricula.
Lunch will be provided. Thank you to our special guests from the Smithsonian's National Museum of the American Indian (NMAI). Thank you to the Elizabeth Morse Genius Charitable Trust for providing funding to support this education project in the Chicago region.
Recent Comments
No comments to show.