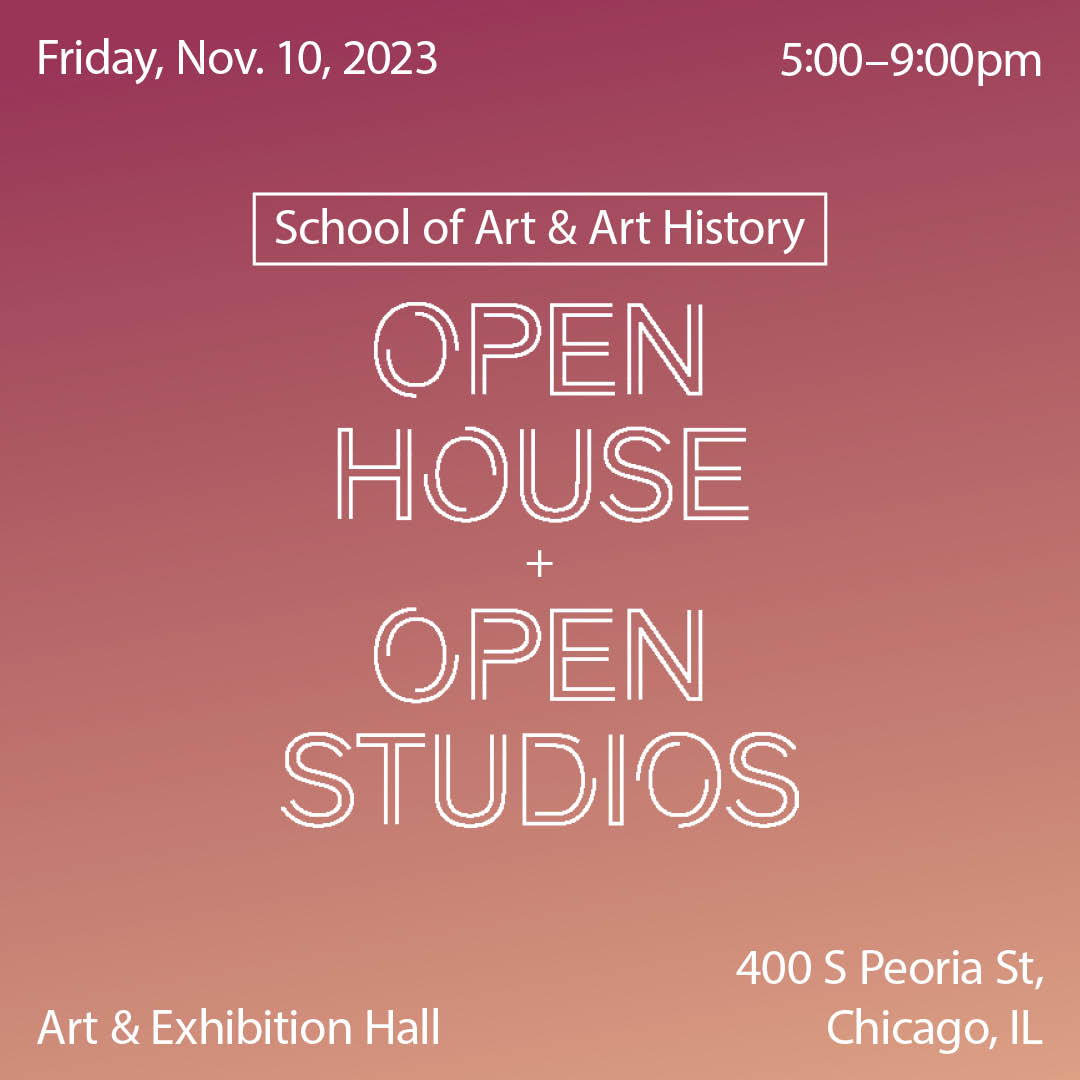 School of Art & Art History Open Studio on 11/10
The School of Art and Art History at the University of Illinois at Chicago is excited to invite our greater community to explore and learn what our school is about and interact with our faculty, students and staff.
Date: Friday November 10th
Time: 5:00-9:00pm
Location: Art and Exhibition Hall, 400 South Peoria Street. Chicago IL, 60607
Recent Comments
No comments to show.