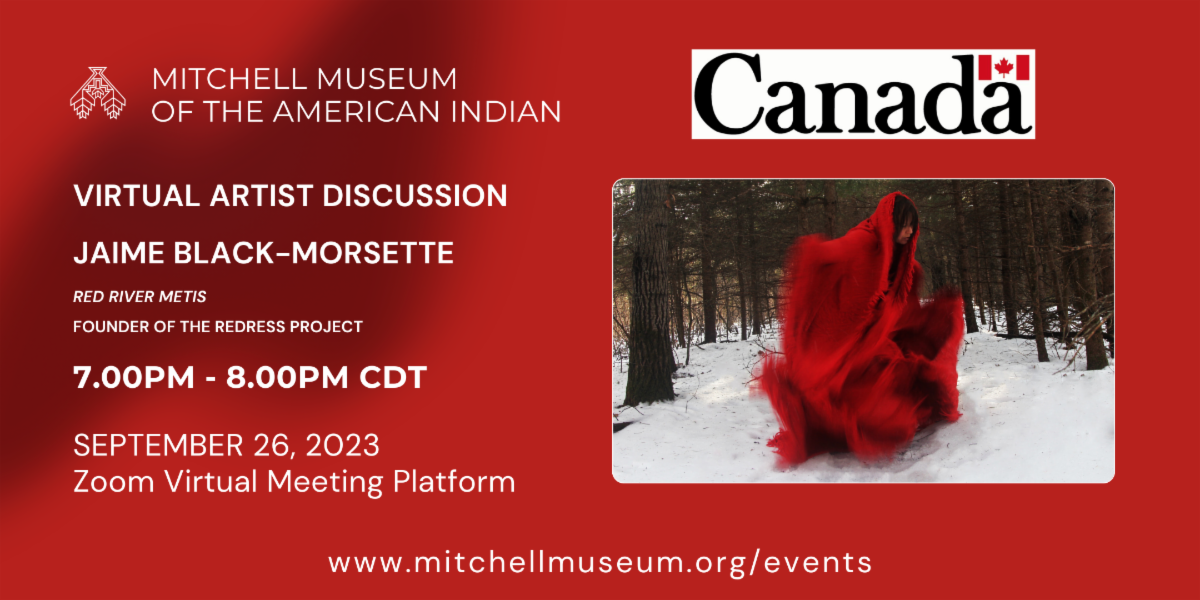 Virtual Artist Discussion: Jaime Black-Morsette
Virtual Artists Discussion with
Jaime Black-Morsette, MMIWG2S activist and founder of The REDress Project 
Join the Mitchell Museum and the Consulate General of Canada for a virtual discussion with Jaime Black-Morsette, a Red River Métis artist and activist living and working on their home territory near the confluence of Manitoba's Red and Assiniboine rivers.
Founder of The REDress Project in 2009, Black-Morsette has been using their art practice as a way to gather community and create action and change around the epidemic of violence against Indigenous women and girls across Turtle Island and beyond for over 13 years. Black-Morsette's interdisciplinary art practice includes immersive film and video, installation art, photography, and performance art practices to explore themes of memory, identity, place, and resistance.
Recent Comments
No comments to show.