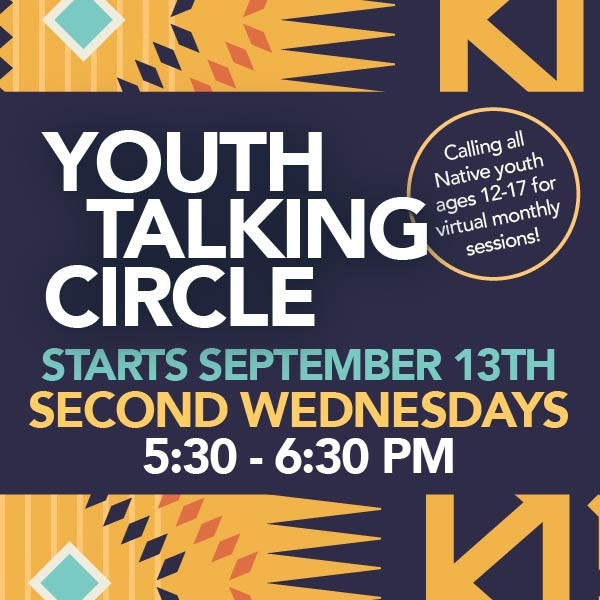 Youth Talking Circle
BEGINNING September 13 @ 5:30PM
Calling Native youth, ages 12-17 to participate virtually in monthly Youth Talking Circles. Each month our circle leaders will send participants a package to interact with supportive items during the session. iPads are available for loan throughout the program. Participants will receive a gift after attending 8 sessions. Youth can join the circle at any time throughout the program!
SECOND WEDNESDAYS 5:30 – 6:30 PM
Zoom link to be provided upon registration.
QUESTIONS:
Ana Fuentes, LSW, PEL at [email protected] or Shandiin Begay, LSW, MSW at s[email protected]. Or call us at (773) 883-9100.
JOIN TODAY: Visit aihsc.org/event/youth-talking-circle
Event URL: https://youthtalkingcircle2023.eventbrite.com
Recent Comments
No comments to show.