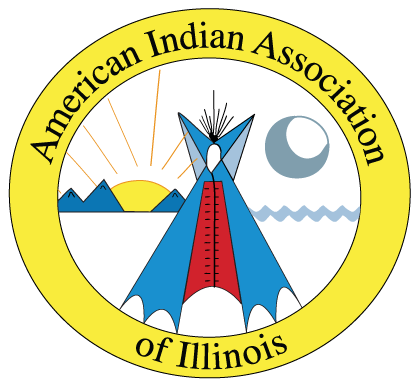 American Indian Association of Illinois
AIAI is an urban based Native governed, Native serving, nonprofit community, 501C3 organization, founded in 2007, dedicated to transforming Chicago American Indian communities through education, leadership development, culture, history, social justice and policy reform and mass media. Artistic programs and services include the historic Black Hawk Performance Company for youth, elders, and families, teaching American Indian dance, music, art and cultures throughout the Chicago area. AIAI offers youth focused programs, such as the Native Scholars after-school and Saturday program which stress tutoring, Native history, Native arts,Media Studies and culture, internships, and special activities throughout the year. The youth focused Native Media Dream Team meets regularly to learn the art and craft of film, photography, and social media. Preparation for college is offered through the Medicine Shield School program in cooperation with NAES, Inc. and other colleges and universities throughout the state focused on recruiting Native students. The MSSP offers scholarships, financial planning, post-secondary presentations and advising. AIAI believes education is key to ameliorating poverty. Elders have always played an important role in the lives of Native people. AIAI seeks to emphasize their role in guiding our Native youth and families. In appreciation, AIAI assists Native elders with crucial information and resources for food, healthcare, housing, transportation, end of life services and other requests.
BE A PART OF
CAICC COMMUNITY
We seek to maximize effectiveness by creating a forum for fostering mutual aid, political support, positive public recognition, strategic alliances, collaborations, and partnerships.